Book: Hadaiq e Bakhshish (حدائق بخشش)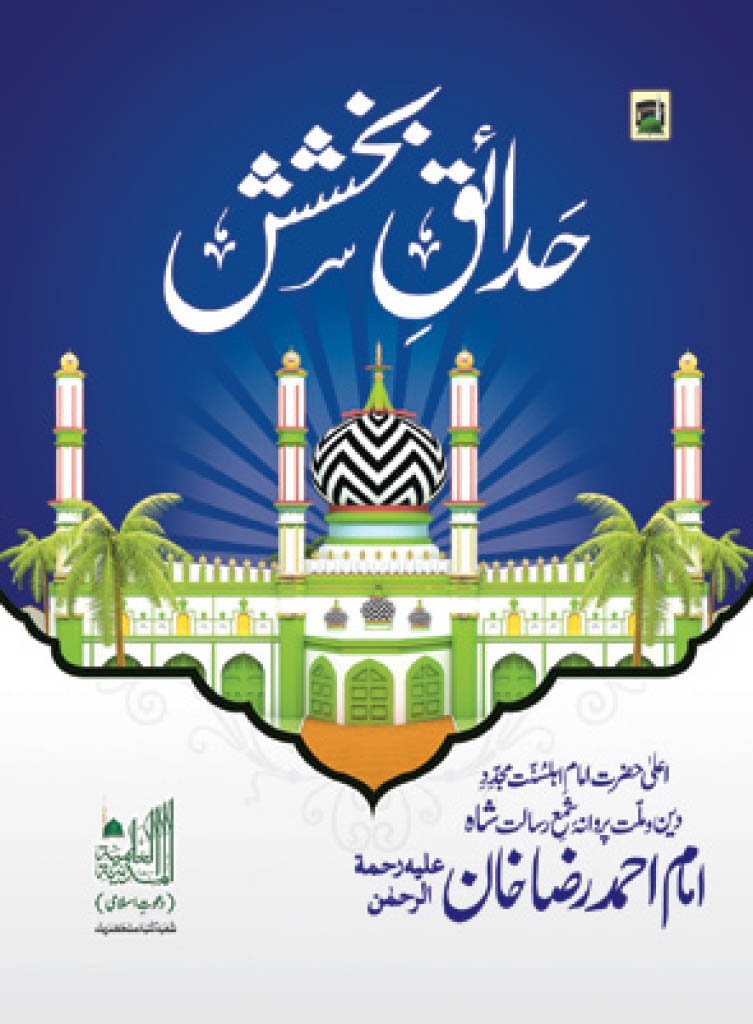 "Hadaiq-e-Bakhshish" is a collection of religious poetry written by Ahmad Raza Khan Barelvi, one of the most prominent Islamic scholars and poets of the Indian subcontinent in the late 19th and early 20th centuries. The book is primarily composed of naats, which are poems in praise of the Prophet Muhammad, but it also includes other religious poetry and hymns.
The title of the book, "Hadaiq-e-Bakhshish," means "Gardens of Forgiveness," and it reflects the themes of mercy, compassion, and forgiveness that pervade the book. Ahmad Raza Khan's poetry is deeply rooted in the Sufi tradition of Islam, and his verses reflect his love and devotion to God and the Prophet Muhammad.
The book is divided into several sections, each of which focuses on a different aspect of the Prophet's life or character. Some of the sections are dedicated to the Prophet's birth, his childhood, his prophethood, his teachings, and his legacy. The poetry is written in a variety of poetic forms and meters, and it features rich imagery, metaphor, and symbolism.
"Hadaiq-e-Bakhshish" has been widely read and admired by Muslims around the world, and it has become a standard reference work for those interested in the naat genre of Islamic poetry. The book has also inspired many other poets and writers, and its influence can be seen in the works of subsequent generations of Urdu and Persian poets.
Overall, "Hadaiq-e-Bakhshish" is a testament to Ahmad Raza Khan's literary and spiritual genius, and it remains a cherished work of Islamic poetry and literature to this day. Its themes of love, devotion, and mercy continue to resonate with readers around the world, and its timeless verses are a source of inspiration and guidance for Muslims everywhere.